Tensions, Power, and Commitment:
LGBTQ and Swedish Free Churches
Keywords:
LGBTQ, Christian free churches, Sweden, heteronormativity
Abstract
Experiences of being LGBTQ1 within Swedish free-church environments have not been highlighted to any great extent. In the autumn of 2020, I participated, as an observing researcher, in a study group consisting of LGBTQ persons and LGBTQ allies focusing on LGBTQ in the Christian free-church environment. The discussions took their point of departure in the question how we ensure that congregations are a welcoming and safe place for LGBTQ people. This article is based on the conversations that took place during these meetings. In the article
I will examine how power relations and tensions were described and investigate how LGBTQ persons and their allies handle and challenge them. The results of the investigation show that free-church contexts are permeated with hegemonic heteronormativity, the structural power of which operates both visibly and covertly. The participants talk about unlivable compromises, emanating from membership always being conditional and subject to certain terms for LGBTQ persons. The participants narrated their experiences, ranging from subtle com- ments or silences to ostracism and exclusion. All participants testified to the existence of various forms of conversion efforts in contemporary free church environments and recounted examples of how they had been pressured in prayer and pastoral care and conversations in which they had been silenced or told that it is possible to change one's sexual orientation or identity.
Downloads
Download data is not yet available.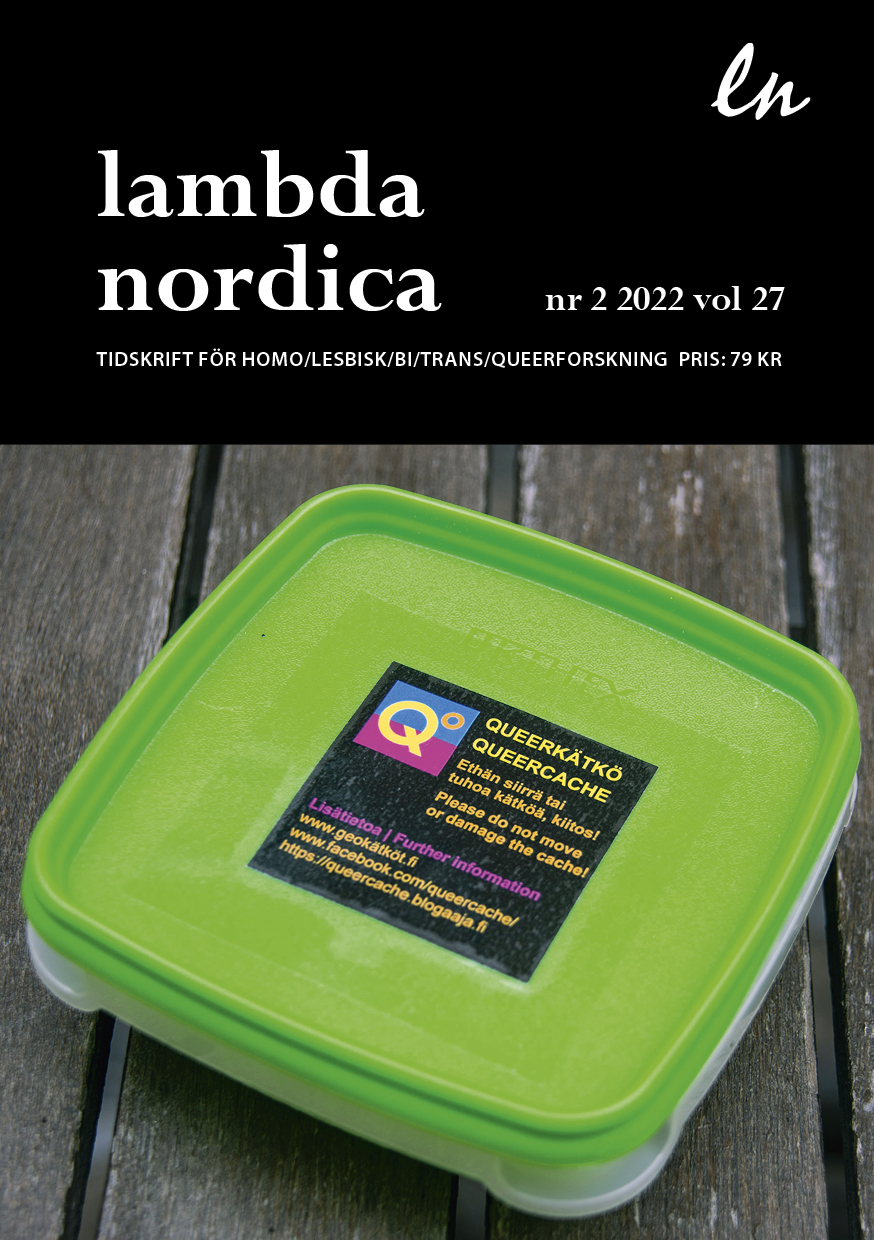 How to Cite
Carlström, C. (2022). Tensions, Power, and Commitment: : LGBTQ and Swedish Free Churches. Lambda Nordica, 27(2), 17–40. https://doi.org/10.34041/ln.v27.787
Copyright (c) 2022 Charlotta Carlström
This work is licensed under a Creative Commons Attribution-NoDerivatives 4.0 International License.