Gender, Power, and Place in Anglophone South African Writing
Review of Nivesjö, Sanja. 2020. Dis-placed Desires: Space and Sexuality in South African Literature. PhD diss. Stockholm University: Department of English. (266 pages)
Downloads
Download data is not yet available.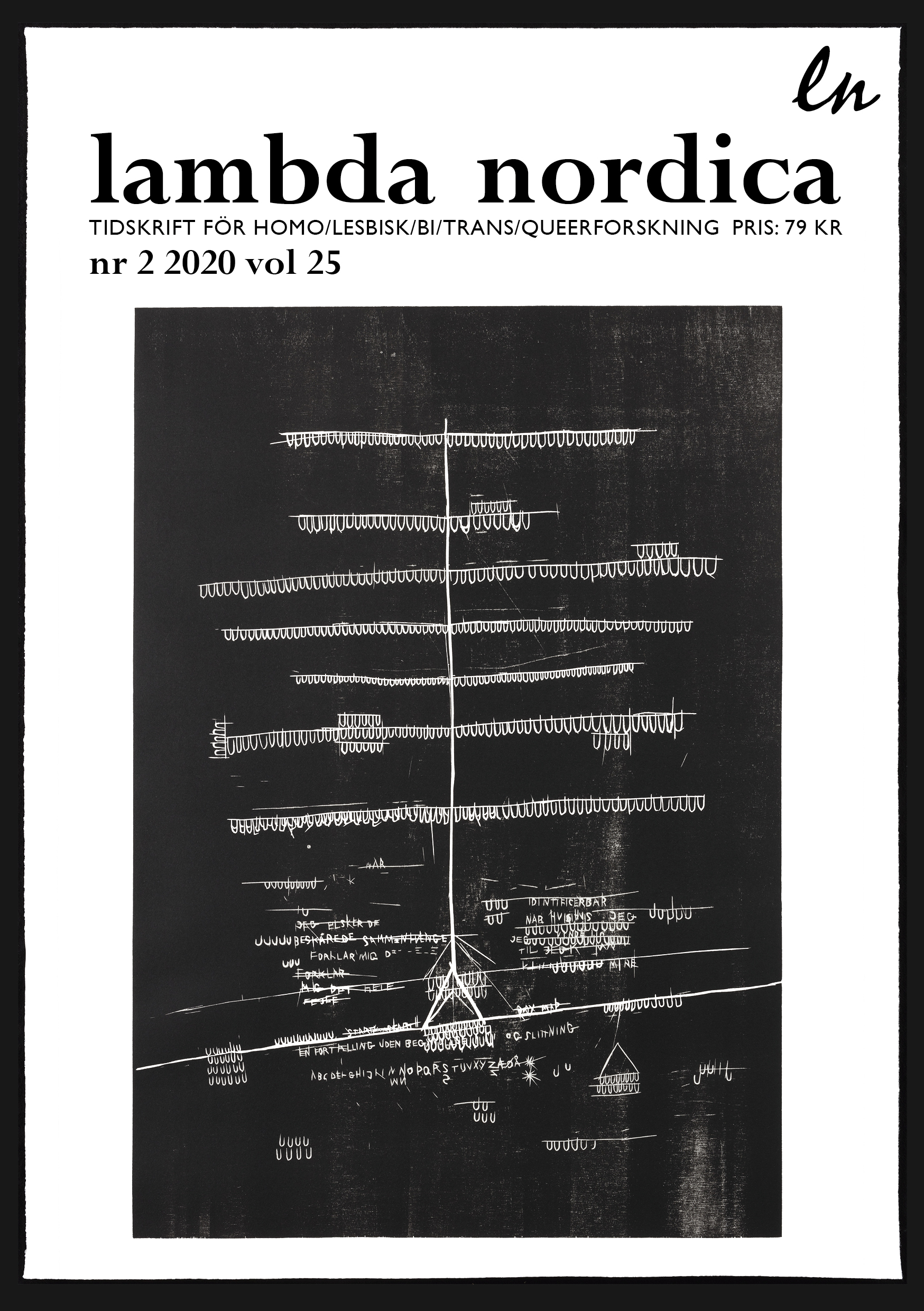 How to Cite
van der Vlies, A. (2020). Gender, Power, and Place in Anglophone South African Writing: Review of Nivesjö, Sanja. 2020. Dis-placed Desires: Space and Sexuality in South African Literature. PhD diss. Stockholm University: Department of English. (266 pages). Lambda Nordica, 25(2), 159-162. Retrieved from https://lambdanordica.org/index.php/lambdanordica/article/view/683
Copyright (c) 2020 Andrew van der Vlies
This work is licensed under a Creative Commons Attribution-NoDerivatives 4.0 International License.