En inspirerande satellit om hiv idag
Recension av Campbell, Alyson och Dirk Gindt (red.). 2018. Viral Dramaturgies: HIV and AIDS in Performance in the Twenty-First Century. Palgrave Macmillan. (417 sidor)
Downloads
Download data is not yet available.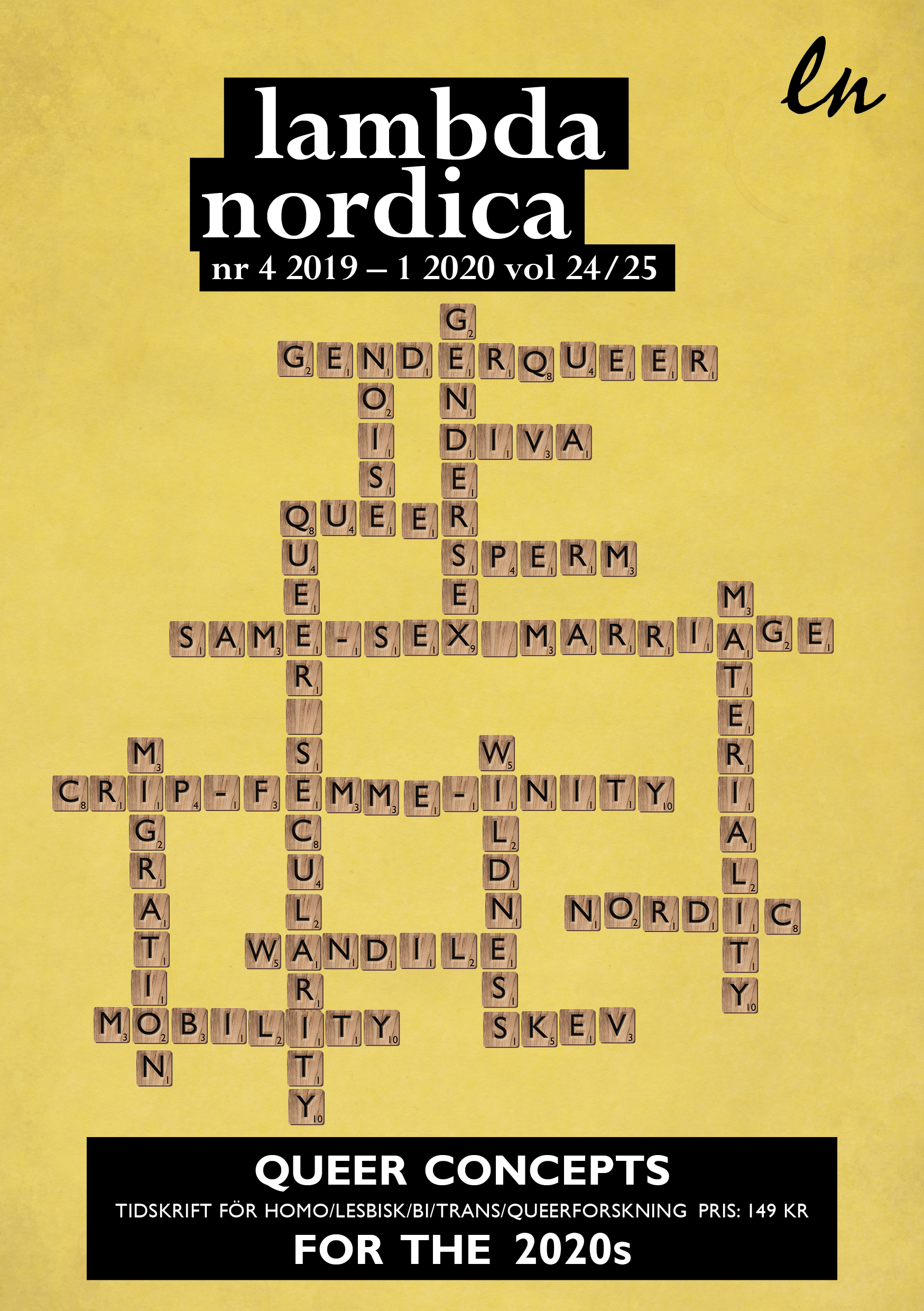 How to Cite
Ljungcrantz, D. (2020). En inspirerande satellit om hiv idag: Recension av Campbell, Alyson och Dirk Gindt (red.). 2018. Viral Dramaturgies: HIV and AIDS in Performance in the Twenty-First Century. Palgrave Macmillan. (417 sidor). Lambda Nordica, 25(1), 183-187. https://doi.org/10.34041/ln.v25.635
Copyright (c) 2020 Desirée Ljungcrantz
This work is licensed under a Creative Commons Attribution-NoDerivatives 4.0 International License.