Enlightening Ethnography of Danish Sperm Donors
Review of Mohr, Sebastian. 2018. Being a Sperm Donor: Masculinity, Sexuality, and Biosociality in Denmark. New York: Berghahn Books. (166 pages)
Downloads
Download data is not yet available.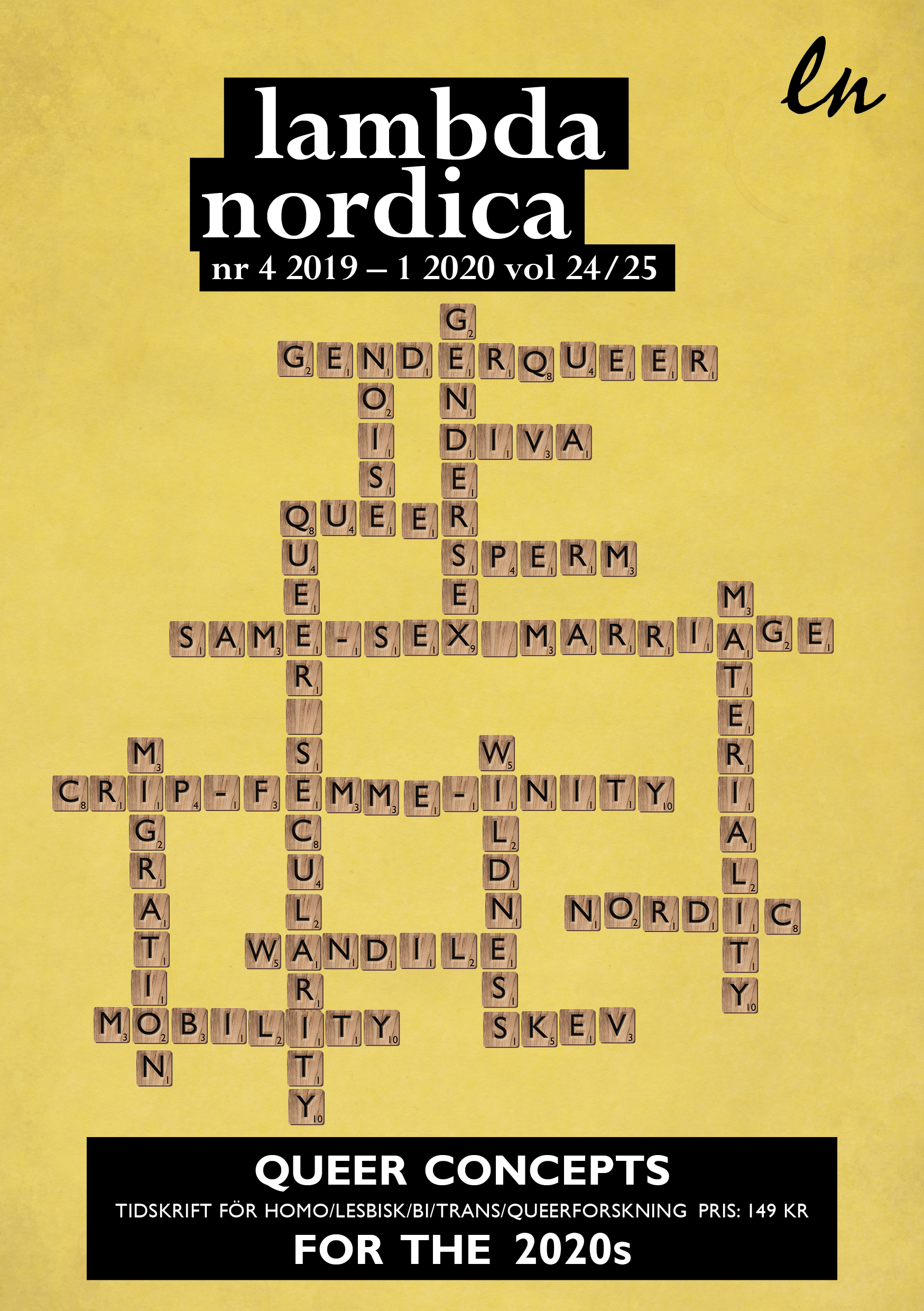 How to Cite
Berggren, K. (2020). Enlightening Ethnography of Danish Sperm Donors: Review of Mohr, Sebastian. 2018. Being a Sperm Donor: Masculinity, Sexuality, and Biosociality in Denmark. New York: Berghahn Books. (166 pages). Lambda Nordica, 25(1), 179-182. https://doi.org/10.34041/ln.v25.634
Copyright (c) 2020 Kalle Berggren
This work is licensed under a Creative Commons Attribution-NoDerivatives 4.0 International License.