Trends in Contemporary Queer Kinship and Family Research
Abstract
There have been great advances in socio-legal queer rights in recent years and many of these have clustered around partnership and parenthood. Whilst these rights are seemingly progressive and welcome, they have not come without a cost. Cultural studies and queer theorising have critically engaged with, and effectively critiqued, these advances. However, in many ways empirical research on "same-sex parenthood" has largely glossed over the problematic of contemporary equality rights and focussed instead on the opportunities presented. Research in this vein typically instantiates heteronormative gender and sexuality through insufficient attention to everyday experiences and the ways in which these queer kinship. Geopolitical and socio-cultural contexts are used as scene-setting rather than being operationalised to prise apart the intersections of public/private intimacies. A genealogy imperative is defining families, with queer practices of conception invoked to separate one family from the next. We may now be better able to understand how we relate to and engage with others and the social world around us, but homogeneity simultaneously occludes the specificity of experience. The clustering of sample-defined groups erases within group differences and obscures the structuring factors that underpin academic scholarship. In this piece, therefore, we ask: In these precarious and paradoxically permissive times, whose lives matter in same-sex parenthood research? To what extent have familial discourses shut down sex and sexuality debates in studies of queer kinship? What exactly, if anything, makes same-sex families queer?
Downloads
Download data is not yet available.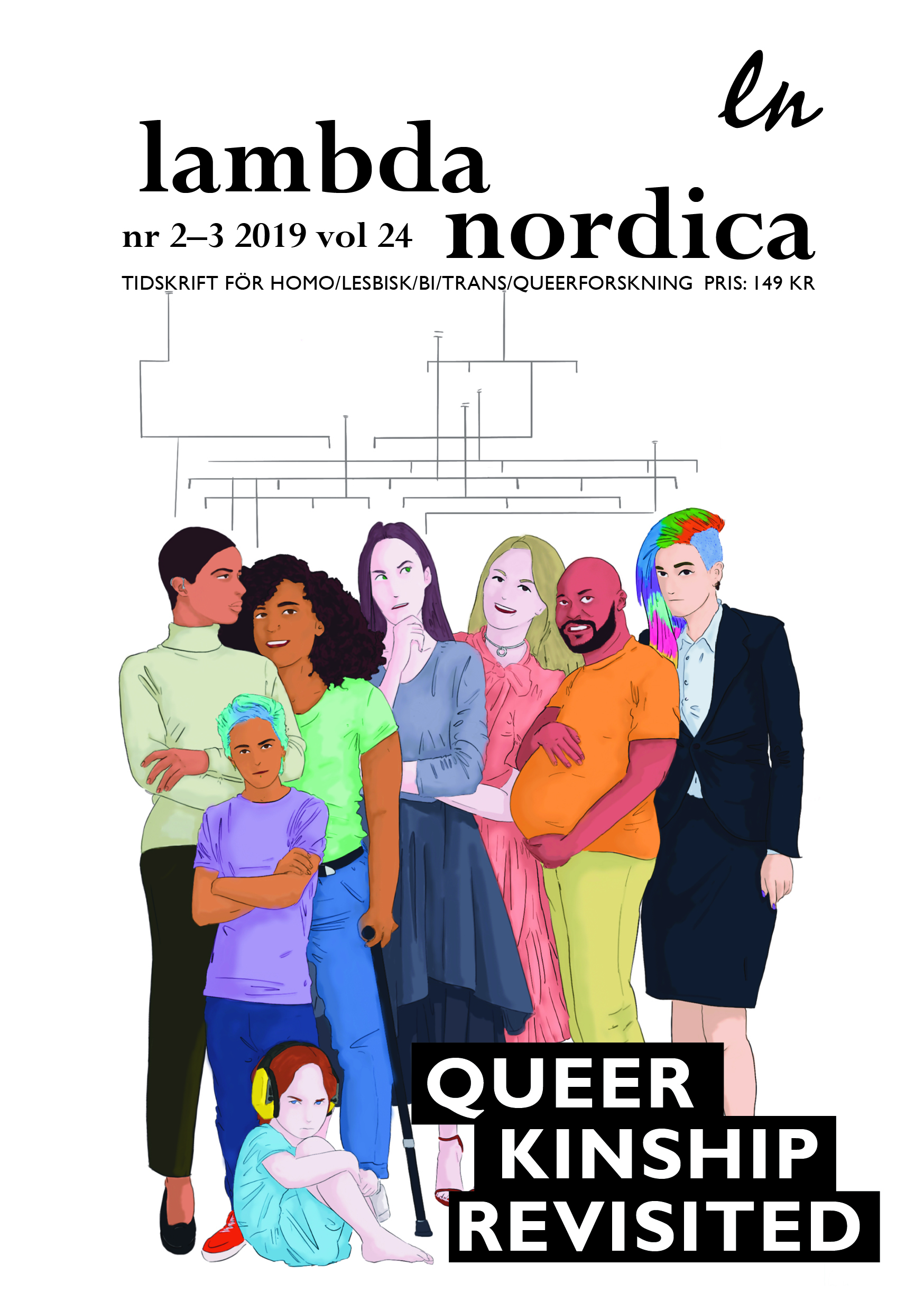 How to Cite
Dahl, U., & Gabb, J. (2020). Trends in Contemporary Queer Kinship and Family Research. Lambda Nordica, 24(2-3), 209-237. https://doi.org/10.34041/ln.v24.586
Copyright (c) 2020 lambda nordica
This work is licensed under a Creative Commons Attribution-NoDerivatives 4.0 International License.