Trans/National Queer Parenting
Or, How We Conceived, Birthed, and Parent a Child across Hetero- and Cis-Normative National, Legal, and Social Lines
Keywords:
queer kinship, queer family formation, queer family law, trans lesbian parenting, non-monogamy law, trans sterilization law
Abstract
This essay uses my own autobiographical narrative as an example of queer family formation theory in practice to chart the process by which our child was conceived and born in a country where, at the time, such an occurrence was a legal impossibility. The story of our child's birth begins with my own gender transition across national lines from the U.K. to Sweden, and how I managed to use a legal loophole to register as female in Sweden as a trans woman without having to undergo sterilization, which was the law at the time. I discuss queer family and kinship formation, the issues arising from multi-queer parent family dynamics, trans-parenting and transnational legal navigation in conception, adoption policies as they relate to heteronormative biases in child lineage and registration and the impacts of legal divorce and non-monogamy in social and legal definitions in a Swedish and international context.
Downloads
Download data is not yet available.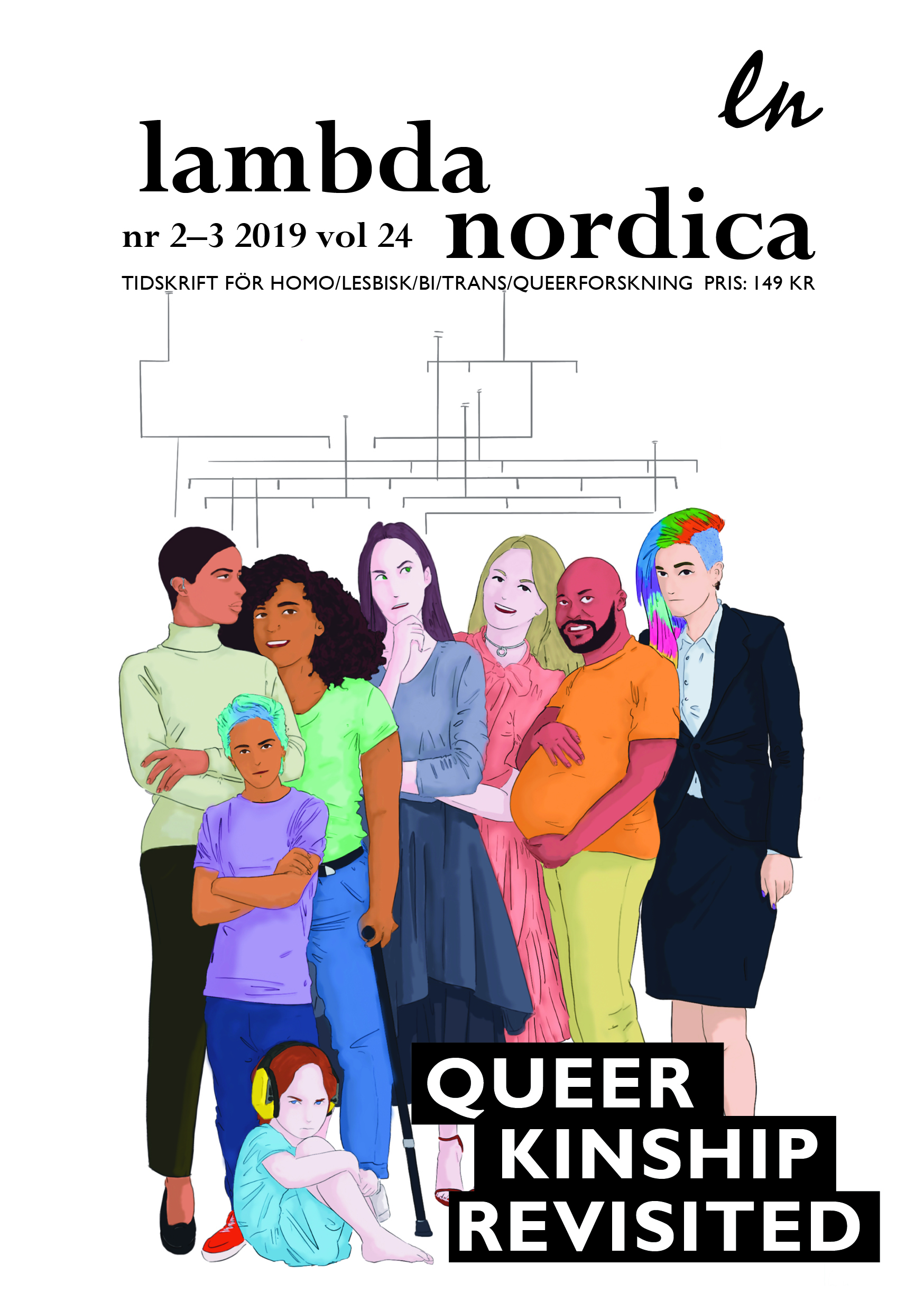 How to Cite
Baird, J. (2020). Trans/National Queer Parenting: Or, How We Conceived, Birthed, and Parent a Child across Hetero- and Cis-Normative National, Legal, and Social Lines. Lambda Nordica, 24(2-3), 191-206. https://doi.org/10.34041/ln.v24.585
Copyright (c) 2020 lambda nordica
This work is licensed under a Creative Commons Attribution-NoDerivatives 4.0 International License.