Translitteraturhistorien i belysning
Review of Holmqvist, Sam Transformationer: 1800-talets svenska translitteratur genom Lasse-Maja, C. J. L. Almqvist och Aurora Ljungstedt (diss.).
Kristina Fjelkestam

Stockholms Universitet
Abstract
No abstract available.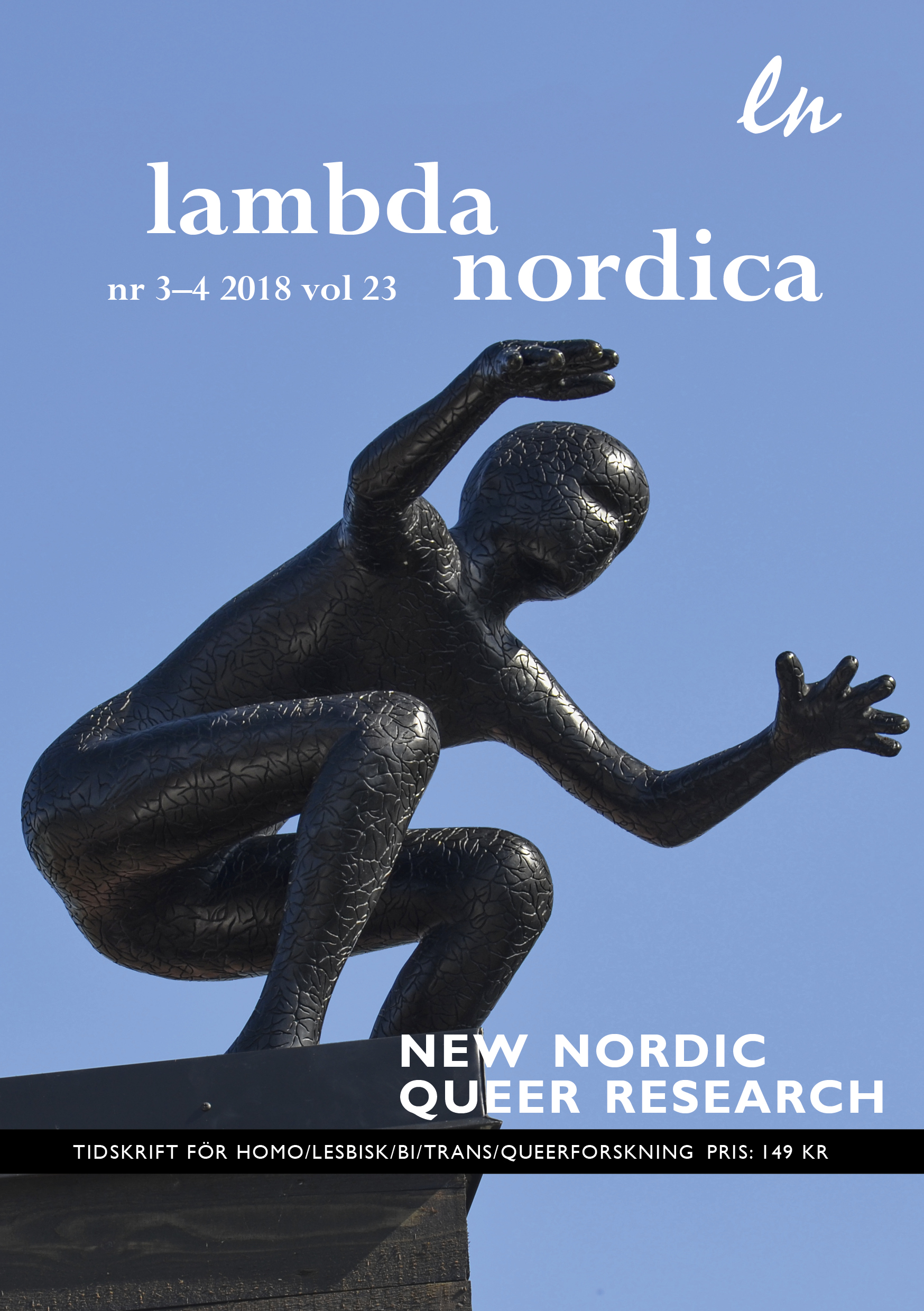 How to Cite
Fjelkestam, K. (2019). Translitteraturhistorien i belysning. Lambda Nordica, 23(3-4), 192-195. https://doi.org/10.34041/ln.v23.558
Authors retain copyright and grant the journal right of first publication, with the work simultaneously licensed under a Creative Commons Attribution License (CC BY-ND) that allows others to share the work, without derivations, with an acknowledgement of the work's authorship and initial publication in this journal.