Exit: Höger
Att tala med högerpopulister är att tala som högerpopulister
Tiina Rosenberg

Stockholms Universitet
Keywords:
högerpopulism, europa
Abstract
Denna essä handlar om demokratiska fri- och rättigheter i tider av högerpopulism och argumenterar för att hbtq-rättigheter i likhet med andra minoritetsrättigheter ytterst handlar om demokrati, något som varje ny generation får värva på nytt. I essän framhålls det att högerpopulismen inte är "en åsikt som alla andra" utan ett uttalat och våldsamt hot mot minoriteters existens i våra samhällen. Det är en viktig distinktion. Där högerpopulismen härskar finns det inte utrymme för alla, i synnerhet inte för minoritetsgrupper som hbtq-personer och rasifierade. Europa, varje dag spottar vita människor efter oss på tunnelbanan. De tror på allvar att sittplatserna är deras födslorätt.
Europa, du verkar inte ha återhämtat dig från digerdöden. Europa, det är muslimerna. Det är muslimerna och judarna och romerna och afrikanerna. Och de som ser ut att vara muslimer och afrikaner, men inte är det. Och de som var judar, men gjorde allt för att dölja det. (Athena Farrokhzad, "Brev till Europa" 2018)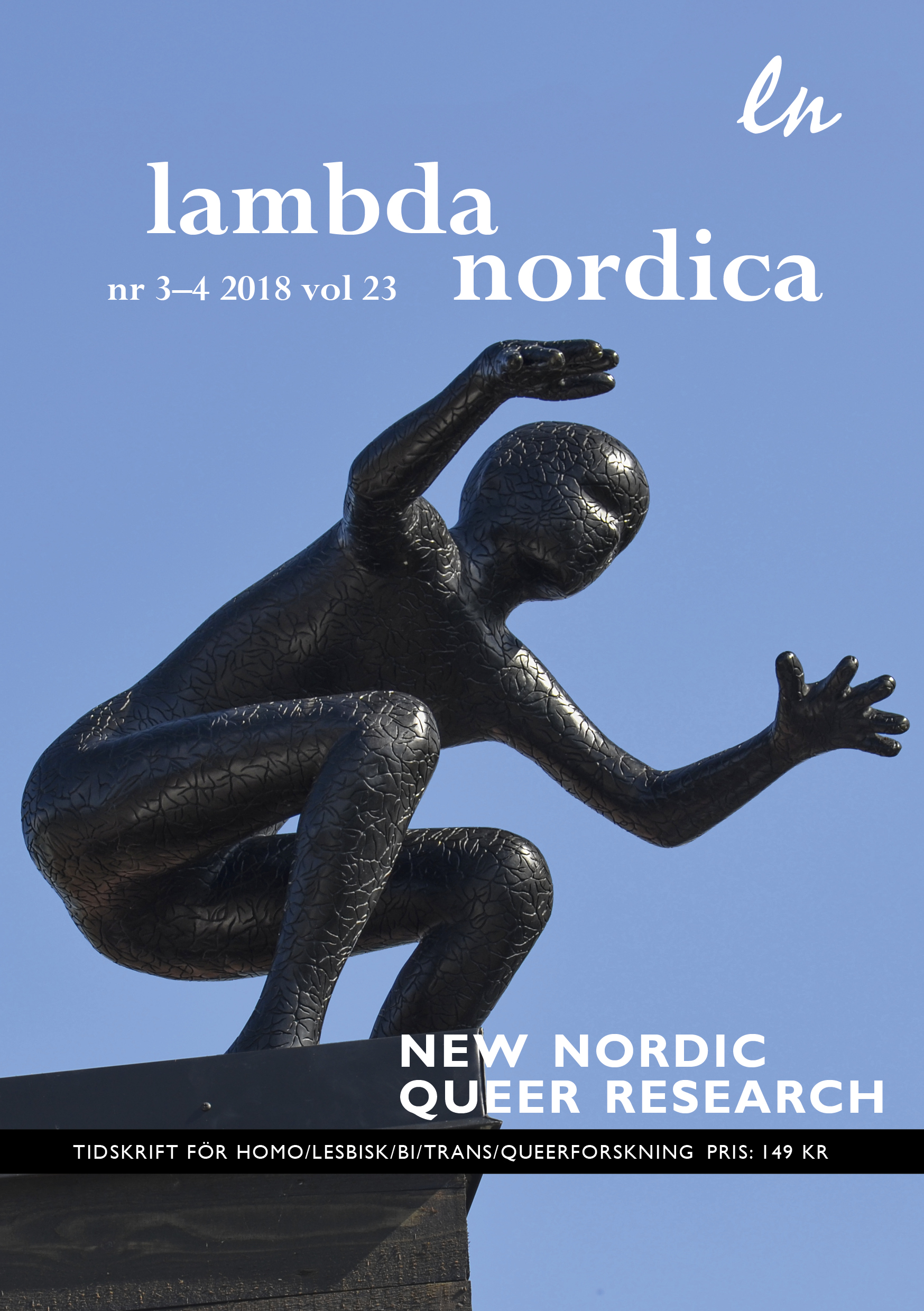 How to Cite
Rosenberg, T. (2019). Exit: Höger. Lambda Nordica, 23(3-4), 157-177. https://doi.org/10.34041/ln.v23.555
Authors retain copyright and grant the journal right of first publication, with the work simultaneously licensed under a Creative Commons Attribution License (CC BY-ND) that allows others to share the work, without derivations, with an acknowledgement of the work's authorship and initial publication in this journal.