Hen och jag: Olika nivåer av intimitet
Sara Lindquist

Göteborgs universitet
Keywords:
Queer/lesbian, family tree, beyond biology, Queer kinship, North of Sweden, portraits, photography
Abstract
Photographic project with focus on queer/lesbian kinship beyond the boundaries on biology. Exploring photographic norms with sharpness and blurriness within the images and what meaning that gives the images.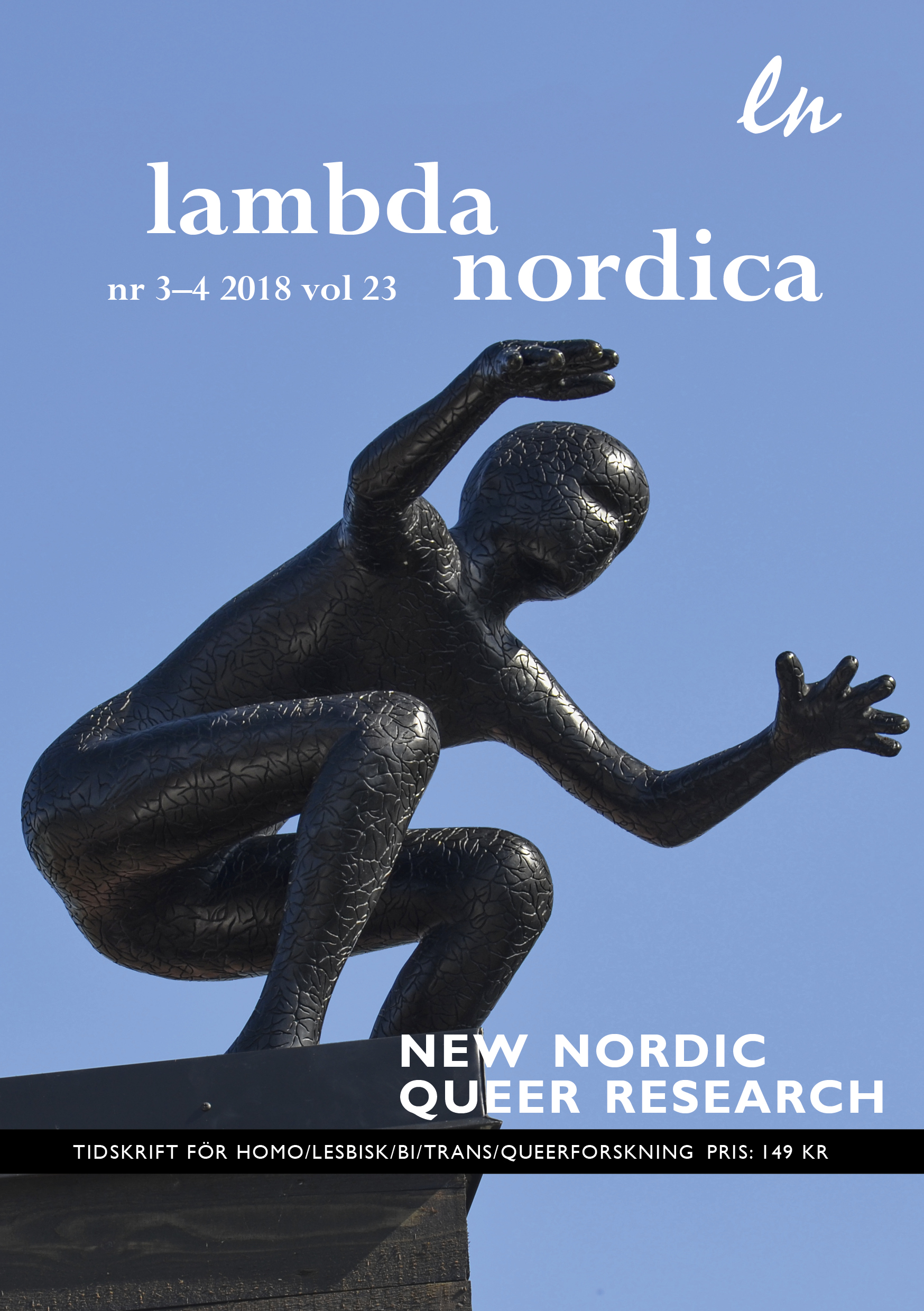 How to Cite
Lindquist, S. (2019). Hen och jag: Olika nivåer av intimitet. Lambda Nordica, 23(3-4), 149-154. https://doi.org/10.34041/ln.v23.554
Authors retain copyright and grant the journal right of first publication, with the work simultaneously licensed under a Creative Commons Attribution License (CC BY-ND) that allows others to share the work, without derivations, with an acknowledgement of the work's authorship and initial publication in this journal.