Wilful Girliness
Interrogating (Dis)Empowered Girliness through Qualitative Interviews
Sara Litzén

Institutionen för socialt arbete, Stockholms Universitet
Keywords:
girliness, girly, femininity, critical femininity studies, girlhood studies, feminism, (dis)empowerment, consciousness, intersectionality, Stockholm
Abstract
Through qualitative interviews with eleven people who have investments in girliness, feminism, and fashion, the article centres around the concept of "wilful girliness," understood as a constructed phenomenon, which focuses on ideas about girliness in relation to consciousness, and in relation to empowerment. This approach to the subject is proposed as a way of moving away from rooting (dis)empowerment within a person's body, and towards seeing and acknowledging the embodiment of a (feministic) conscious girliness as a historical construction rather than a personal quality. It argues that a wilful girliness is temporarily stabilised through a set of contingent exclusions and should be understood as a consistent site of contest, an active process without origin and end, that takes shape within a specific context, deeply entangled and inseparable from existing power structures. The article highlights the importance of acknowledging the body and its abilities as a crucial starting point in the conditional activity of the negotiation of wilful girliness. It goes on and untangles the responsibility of embodying this fluctuating construction from the girly individual. The article concludes by suggesting the importance of interrogating the mere fact that a wilful girliness is sought after and used as a dominant reference point and criteria in regard to girliness per se and calls for a more varied understanding of girliness.
Downloads
Download data is not yet available.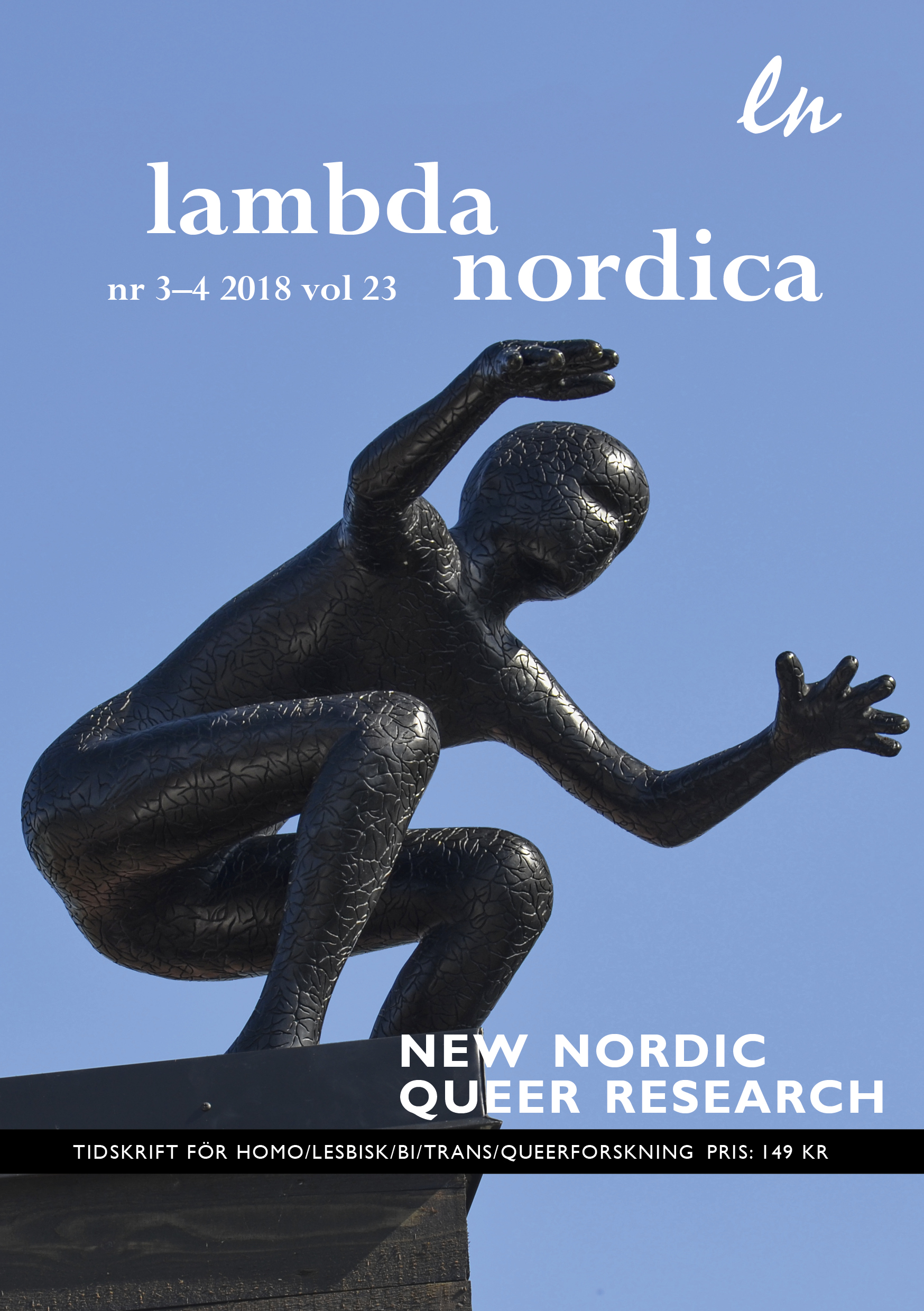 How to Cite
Litzén, S. (2019). Wilful Girliness: Interrogating (Dis)Empowered Girliness through Qualitative Interviews. Lambda Nordica, 23(3-4), 73-94. https://doi.org/10.34041/ln.v23.551