What's Queer and New in Apocalyptic Times
Jenny Björklund

Ulrika Dahl
Abstract
This issue of lambda nordica began from a familiar framing in these times: What is "new" in queer studies? As editors, we eagerly awaited submissions in the form of surprising, interesting, bold, and new research from queer scholars. The present issue, as long and late in it's making as the Swedish government, is the outcome and it presents a number of emerging scholars and topics that are being pursued in PhD theses and postdoctoral projects in a range of disciplines, as well as reflections on new queer art. In this editorial, we want to briefly reflect on the past year and on what we, with José Esteban Muñoz' words above, might call the "mess we are in" tells us about queer studies and the politics of newness. Do we need to bracket queer in order to let queer do new work?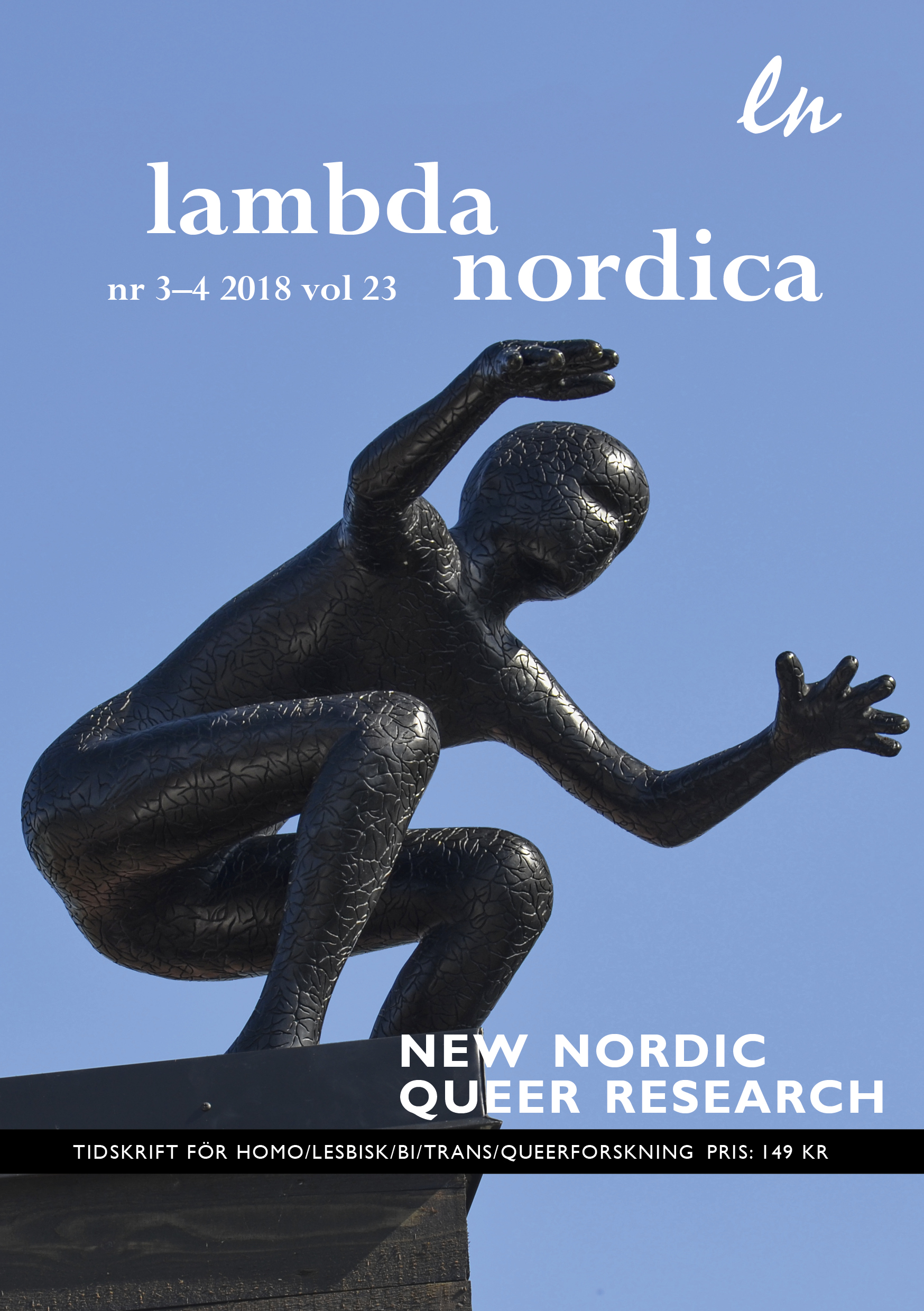 How to Cite
Björklund, J., & Dahl, U. (2019). What's Queer and New in Apocalyptic Times. Lambda Nordica, 23(3-4), 7-18. https://doi.org/10.34041/ln.v23.548
Authors retain copyright and grant the journal right of first publication, with the work simultaneously licensed under a Creative Commons Attribution License (CC BY-ND) that allows others to share the work, without derivations, with an acknowledgement of the work's authorship and initial publication in this journal.