Flirting and Friendship at the Periphery of Hook-up App Research
Paul Byron

Kristian Møller
Keywords:
hook-up apps, queer research, methodologies, intimacy, friendship, flirt-ing, Scruff
Abstract
The everyday intimacies of friendship and flirting are not typically explored
in hook-up app research, nor is there much reflection on the intimacies of researching these media. This paper considers flirting and friendship as practices and methods that broaden the scope of current hook-up app research. We ask what these intimacies can produce to expand research approaches (and thus knowledge) of hook-up apps. As users and researchers of these apps, we consider negotiations of flirting and friendship between researchers and research partici- pants by exploring what it means to research with intimacy. Attention is given to the connections, conversations, and intimate encounters within hook-up research that are mostly absent from existing presentations of research findings. We sug- gest that greater attention to peripheral and intimate communication between researchers and participants can offer valuable methods for queering otherwise stabilised ways of knowing, using, and researching these platforms. Adding to the queer ethnographic tradition, we demonstrate how a processual and affective approach to hook-up app use encourages researchers to make visible our connec- tions to the media we research, and how these connections relate to the intima- cies that hook-up apps foster.
Downloads
Download data is not yet available.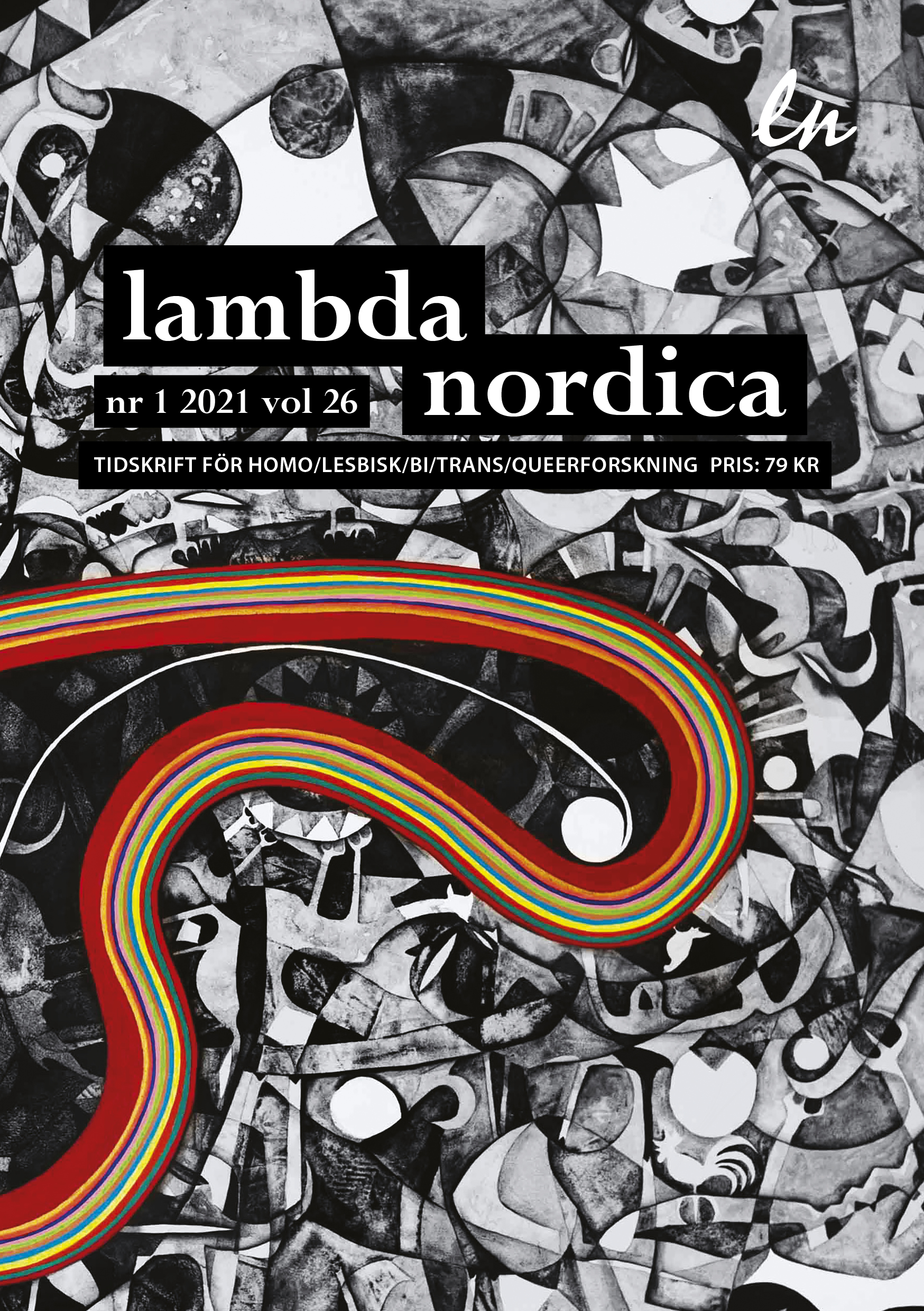 How to Cite
Byron, P., & Møller, K. (2021). Flirting and Friendship at the Periphery of Hook-up App Research. Lambda Nordica, 26(1), 23-52. https://doi.org/10.34041/ln.v26.720
Copyright (c) 2021 Paul Byron, Kristian Møller
This work is licensed under a Creative Commons Attribution-NoDerivatives 4.0 International License.