Editorial
The State(s) We're in: European Freedom Zones and Pan-Nordic Collaborations on LGBTIQ+ Rights
Elisabeth L. Engebretsen

Erika Alm
Keywords:
LGBTQI rights, Pan-Nordic Collaborations, Freedom Zones
Downloads
Download data is not yet available.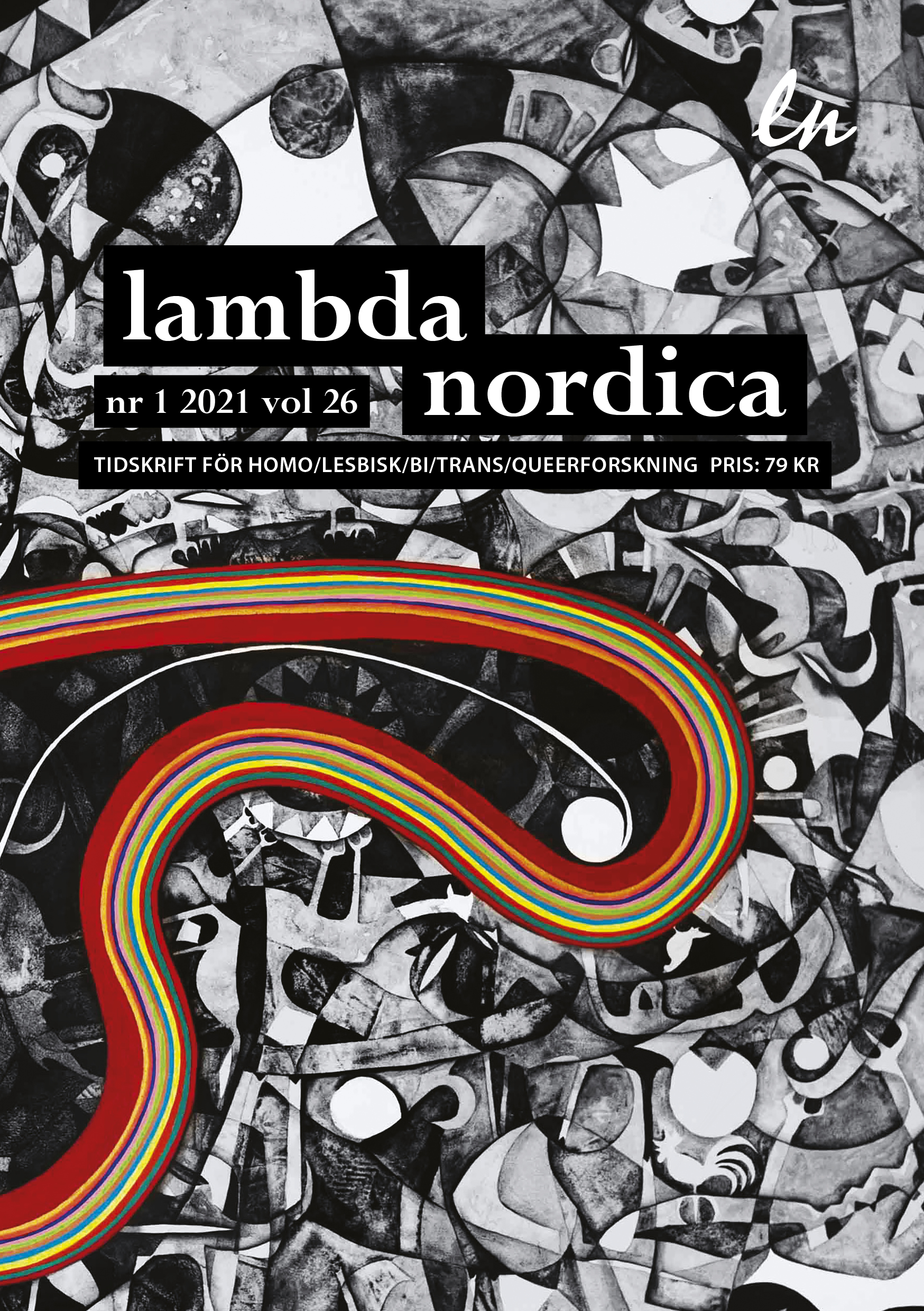 How to Cite
Engebretsen, E. L., & Alm, E. (2021). Editorial: The State(s) We're in: European Freedom Zones and Pan-Nordic Collaborations on LGBTIQ+ Rights. Lambda Nordica, 26(1), 7-13. https://doi.org/10.34041/ln.v26.717
Copyright (c) 2021 Elisabeth L. Engelbretsen, Erika Alm
This work is licensed under a Creative Commons Attribution-NoDerivatives 4.0 International License.