Post-Pandemic Futures and the Affective Appeal of Immunity
Keywords:
COVID-19, Future, Immunity, Intersectionality, Nation
Abstract
The COVID-19 pandemic has opened up futures for debate in an unprecedented manner and on an unforeseen scale. This article explores how ideas of immunity structured debates about pandemic management strategies as a means of securing a post-pandemic future during the first wave of the pandemic in 2020. Building on queer theorization of temporality, the article asks how ideas of COVID-19 immunity derive their affective appeal and cultural legitimacy, and what is at stake in the imagined futures that unfold from such visions of post-pandemic immunity. The analysis focuses on two affective figures that circulated widely in public discourse in March–May 2020: the figure of the soon-immune nation and the figure of the immune individual. I unsettle these figures by contextual- izing them through the histories of immunity politics around race, gender and sexuality. The analysis shows that the two figures have long affective histories entangled with nationalism, racism and discrimination. The article argues that these histories shape and curtail the kinds of post-pandemic futures that may be enacted and imagined through popular ideas of immunity.
Downloads
Download data is not yet available.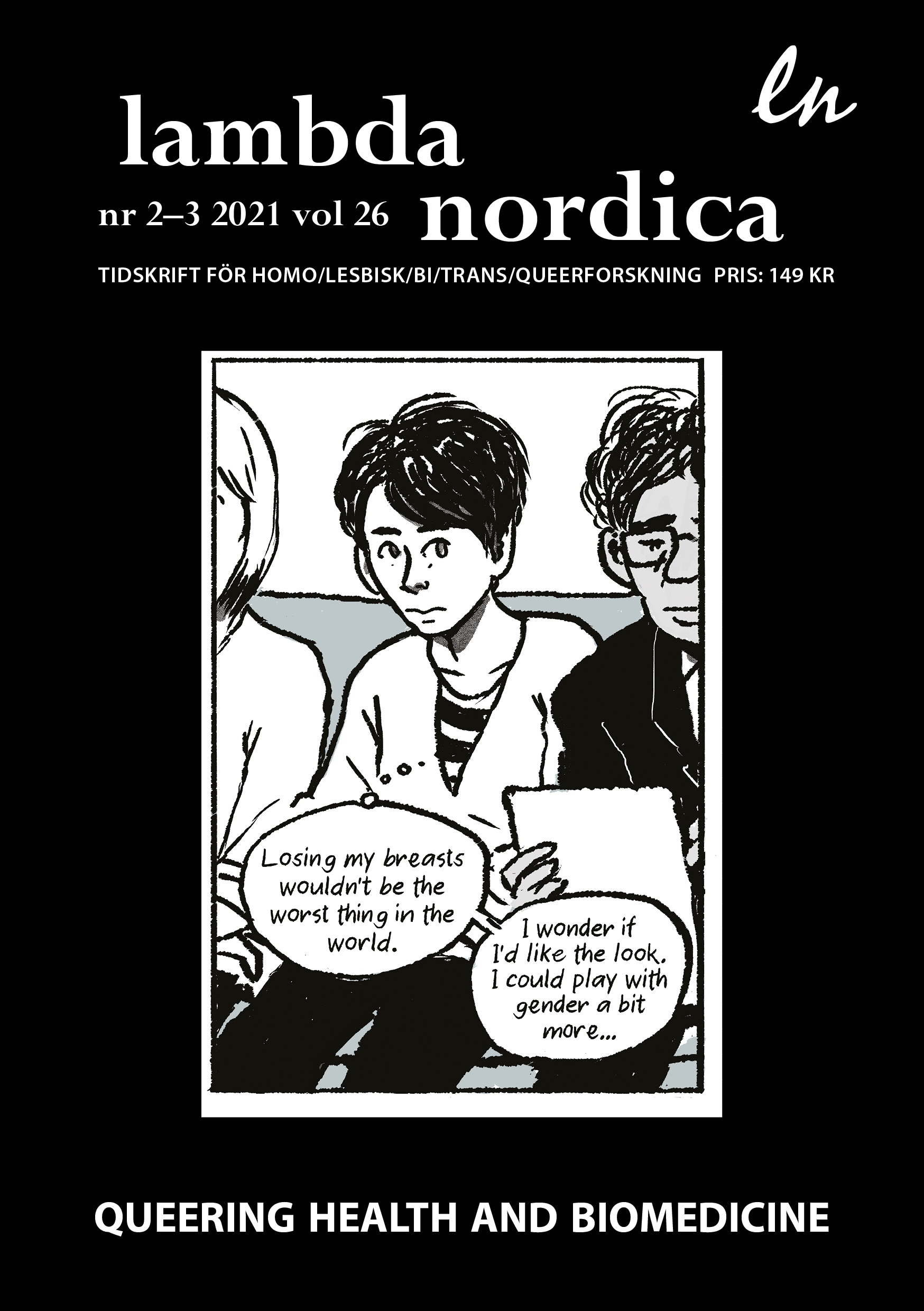 How to Cite
Oikkonen, V. (2021). Post-Pandemic Futures and the Affective Appeal of Immunity. Lambda Nordica, 26(2-3), 21-46. https://doi.org/10.34041/ln.v27.740
Copyright (c) 2021 Venla Oikkonen
This work is licensed under a Creative Commons Attribution-NoDerivatives 4.0 International License.