"DRA ÅT SKOGEN"
Eva-Stina Byggmästars naturqueera framtidsestetik
Jenny Jarlsdotter Wikström
Abstract
Finnish-Swedish poet Eva-Stina Byggmästar (b. 1967) combines an interest in the specificities of the landscape and queer desire in her poetic works. This paper traces possible routes for an alliance between queer theory and environmental activism through a reading of Byggmästar's Locus amoenus (2013) and Barrskogarnas barn (2014). Byggmästar's poetics rest on a utopian vision for the future of queers, aswell as on a rewriting of the forest, the garden, and the countryside as agents in and of themselves, and topoi where queer desire can flourish. Central concepts for this paper are metronormativity (Crawford 2017), utopianism (Muñoz 2009), and queer nature (Seymour 2013), as well as the pastoral as an historical literary trope. The poems analyzed in this paper articulate alternatives to metronormativity, and present non-urban spaces, in diverse forms, as places where an ecocritical queer critique can take root. In that, the poems also point toward a queer futurity, built on non-human, green life and queers as allied.
Downloads
Download data is not yet available.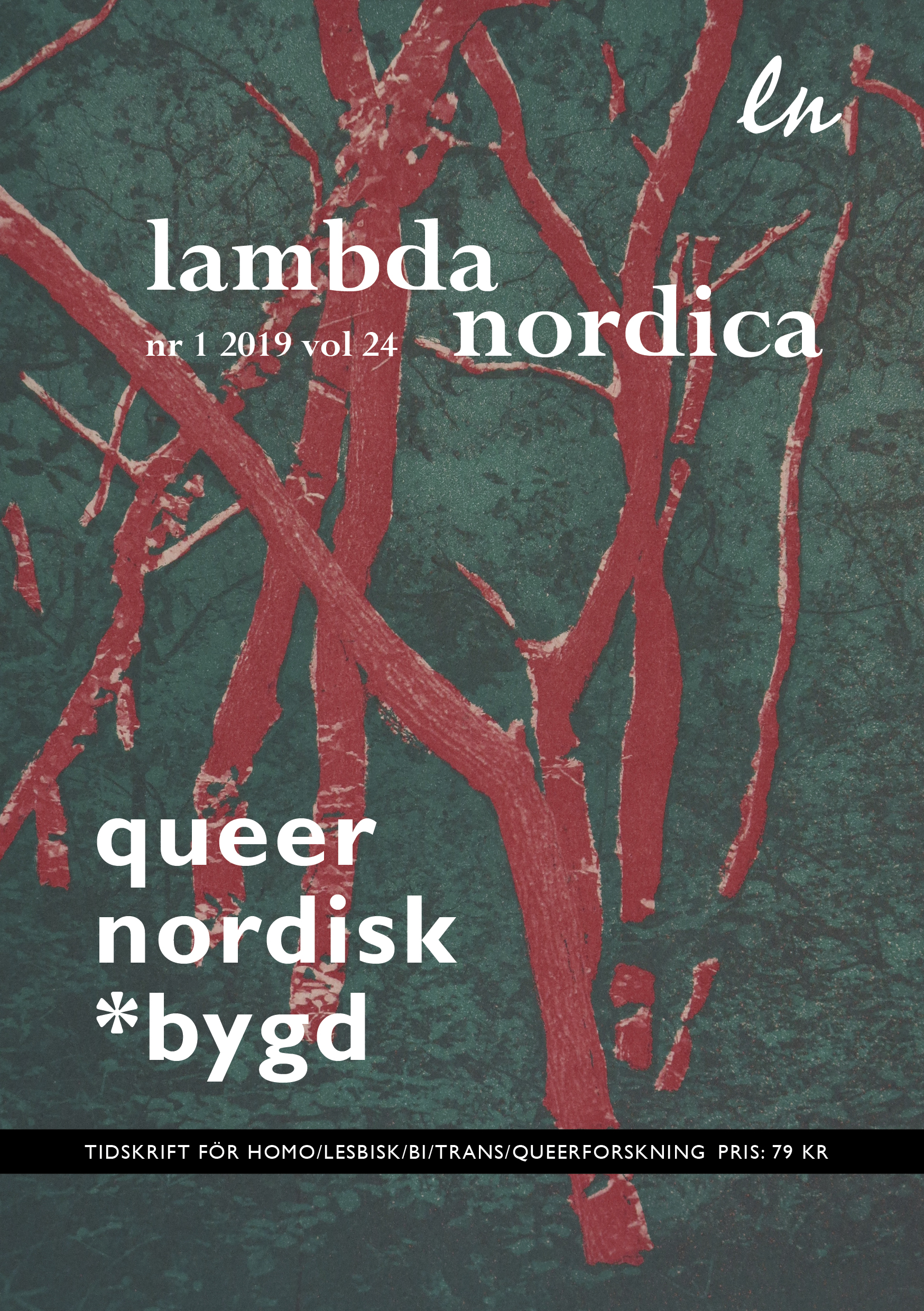 How to Cite
Jarlsdotter Wikström, J. (2019). "DRA ÅT SKOGEN": Eva-Stina Byggmästars naturqueera framtidsestetik. Lambda Nordica, 24(1), 21-45. https://doi.org/10.34041/ln.v24.563
Copyright (c) 2019 Jenny Jarlsdotter Wikström
This work is licensed under a Creative Commons Attribution-NoDerivatives 4.0 International License.